Update


Applications


Advantages:


For developer:


(Пайпы программ)

Companies:


History:


(Бонусы)

Advice:


(Барьеры и решения)

Technologies:


(Применение в науке, лаборатории, ..)

Solutions


New eComStation:


Future:


(Ссылки на другие сайты)

(Картинка дня)

OS/2 artefacts:


Gadgets:

2020-03-30 13:09:24 -- Eugene Gorbunoff [os2.guru]
you can order software development of OS/2 utilities and programs to russian developers. Describe your project, we are searching hungry developers. Contacts e-mail: eg (at) ecomstation (dot) ru
2020-01-22 02:22:10 -- Eugene Gorbunoff [os2.guru]
eCo Software is interested research User Interface development for OS/2.
1) We have offered TouchPM concept several years ago with the goal to update PM controls for compatibility with touch screens.
2) there were plans to change view of eCenter panel. we are collecting ideas how to redesign it.
3) the main door to PM upgrade is eSchemes program. we should select what tasks are the most important and real.
4) WPS Copy/Move dialog should be implemented. this is must have function for new users.
5)
So, to achieve some results in the next 5 monthes, we need some sponsor help. NeoWPS subscription => Sponsor units
2020-01-09 03:12:08 -- Eugene Gorbunoff [os2.guru]
If your program was working in OS/2 Warp or eComStation, test that it is compatible with ArcaOS:
X-1: directory structure was changed. example: system files are located in \sys now
X-2: some aux utilities are absent or are located in other place. (example: pci.exe)
X-3: USBCALLS: should work as early (new apps compiled with ArcaOS, may fail in old eComStation. let's test)
X-4: if compiling XWP widget, then check X-1, X-2.
X-5: ACPI dll, (help us with tests)
X-7: the behavior of main drivers was changed 1) video: Panorama, 2) ACPI - test compatibility of your program with this drivers
test the installer of your program that it works without mistakes: X-1, X-2
2019-12-24 23:53:45 -- Eugene Gorbunoff [os2.guru]
The OS/2 VOICE board is pleased to announce Warpstock Europe 2020. The event held in Europe where that you can visit to be informed about the latest developements regarding OS/2 and ArcaOS.
The event will be held in the youth hostel in Frankfurt Germany on Saturday 16 and Sunday the 17th of May 2020.
https://www.jugendherberge-frankfurt.de/

You can buy tickets here: http://www.os2voice.org/membership.html#warpstock
The 35 Euro's include coffee, tea and lunch. (You can get a vegetarian Lunch).
Please note, there is no information yet on http://warpstock.eu about Warpstock Europe 2020! This will follow in the coming week.
A big thanks goes out to Thomas Lösel for volenteering to look for an event location!
FROM: Roderick Klein, President OS/2 VOICE foundation
2019-12-21 03:44:58 -- Igor Sapegin [os2.guru]
Igor Sapegin reported: if USB controller is attached via PCIe then OS/2 doesn't detect USB. If USB controller is attached via PCI - OS/2 can access it.
So, seems that it's necessary implement support of PCIe bus.
Seems that motherboards with USB 3.1 or Type 6 have USB attached via PCIe and OS/2 doesn't detect USB.
2019-12-21 03:18:18 -- Eugene Gorbunoff [os2.guru]
As you know, eCo Software have developed many apps and drivers for OS/2 in the past. We have accumulated a hundred of technical tasks for development of new native apps. Nobody knows what application is the most important. We should develop different programs in parallel to bring life to OS/2 again.
You can invest into the development:
Device Manager - General utility to setup system after installation, check the state of the devices. New versions are coming soon.. Example, 10 USD
LIP Multi-language packages - packages aimed to translate english ArcaOS to your native language (German, Finnish, Spanish, etc) , Example: 15 USD
Small modern graphics utilities
2019-01-03 20:54:42 -- Eugene Gorbunoff [os2.guru]
Warpstock Europe 2019 will occur in May 2019. You have time to write usefull utility / application for this event. We will distribute information about your program at this event.
2017-01-09 06:10:25 -- Eugene Gorbunoff [os2.guru]
New started and it's a good moment to value the demand, What OS/2 application could you buy? 15$? 35$? 50$?
maybe you need special photo editor
or utility aimed to sync data with smartphone
or database for ..
or application which is streaming data from internet ..
your request?
2017-01-03 16:32:37 -- Eugene Gorbunoff [os2.guru]
Do you know C++ ? Do you want develop applications for OS/2 faster?
Glass PM C++ library was updated in the end of 2016.
Homepage: os2.guru/glasspm
Compatibility: IBM OS/2 Warp 4, eComStation, ArcaOS
Features:
It's easy to start new project (no need to take old programs as base for new)
You can mix this library with OS/2 API, window handles are not incapsulated to classes.
How to upgrade?
(The library is completed already, interfaces are defined)
Include current version of the library to your project
Develop your application, extend the functionality.
6 monthes pass..
If you want upgrade to new version of the library, include new version try recompile with new version, upgrade your code if needed.
What applications are using the library?
and more:
Zippy
Device Manager / PCI Dock
P.S. You can create test applications (samples) based on this library and share with other developers.
2017-01-02 01:02:10 -- Eugene Gorbunoff [os2.guru]
Since the end of 2014 till 2016 the exchange rate of USD was very high (relating to rouble, graphics)
It was a good chance to move the development of OS/2 to Russia/Ukraine because many developers could agree to work for salaries in "OS/2 dollars" (many people could agree to work for $300 or $500, per month)
But the chance was not used. There were technical tasls, but no investments.
2017-01-01 05:34:17 -- Eugene Gorbunoff [os2.guru]
You can check the behavior of this test program on your computer, it relates to the queses \\QUEUES
If you have a fix for the operating system then we will make efforts to include it to the official build.
2016-11-19 21:08:25 -- Eugene Gorbunoff [os2.guru]
OS2.GURU (eComStation.RU) is a largest storage of reviews related to OS/2 / eComStation.
We are interested collect and publish more reviews and articles about OS/2 technologies.
What topic to discuss?
guide for developer
research of a system module
suggestion what module to integrate to the system
Send draft texts / offers via web-form
2016-09-02 23:47:04 -- Eugene Gorbunoff [os2.guru]
eCo Software is interested investigate such topics during autumn / winter: (we can collaborate if you have the same interest)
Actual topics:
Any topics related to userinterface
2016/autumn/winter: the development of Device Manager continues. You can join the project and create plugins for devices which you are need for your tasks
2016/autumn/winter: eCoSoft is interested to get support for USB microscope for OS/2. let's digg the topic if you have the same goals.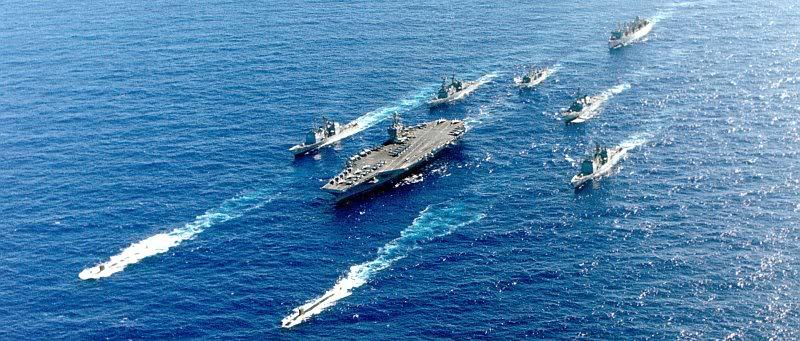 Update / create widgets for eCenter (sensors)
SysInfo, functions to query system info
Control of simple cheap 3d printers. We have STLView to check the objects before printing, Somebody should find how to control the printer.
Utilities for engineer laboratory, for service man. Calculators, aux utilities
Point of sale based on OS/2
Generator of accounting documents based on OS/2,
2016-06-12 01:50:57 -- Eugene Gorbunoff [os2.guru]